About Credibility Healthcare
Credibility Healthcare is a full service consulting firm, specializing in interim executive leadership, supply chain and support services with a hospital and healthcare focus. Combined. Lori and Bill bring over 50 years of executive level experience in hospital operations. With this breadth of experience, we bring a unique perspective to our clients, understanding their needs and partnering with them in achieving their financial, operational and clinical goals.
We tailor our approach to each individual situation, keeping the tenets of credibility, integrity and best business practices as the basis for everything we do while being creative and groundbreaking in our approach.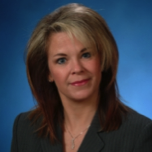 Lori Stitt is the Chief Executive Officer with over 28 years of experience in the healthcare sector. Her experience includes executive level roles in clinical operations and human resources with Johnson Memorial Hospital, hospital operations with the Heart Center of Indiana as the Chief Administrative Officer and healthcare real estate experience. Additionally, she has worked in the supply chain industry supporting inventory operations for an industry leading organization.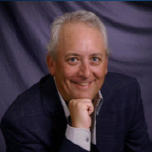 William Stitt is the Principal and Chief Operating Officer responsible for client relationship management and implementation. He has over 25 years of experience in various executive level supply chain and support services roles in community hospitals, integrated delivery networks and academic medical centers with a proven track record of savings, organizational redesign and high performing teams. Bill is a Certified Materials and Resource Professional (CMRP) and has achieved Fellow status in the Association of Healthcare Resource and Materials Management (FAHRMM) and served as the organization's president in 2011. He is an accomplished industry speaker on leadership and supply chain topics and is also a published author in numerous industry publications. William is a contributor to publications, been interviewed/referenced in articles many times.